Last Date Of Keep
The Last Date of Keep screen displays the last date that Keep was charged for the Horse also indicating the date that all billable charges have been extracted and charged until.
This date is maintained by the system during the Billing Process and is updated after each successful Billing Run that the Horse has been included in.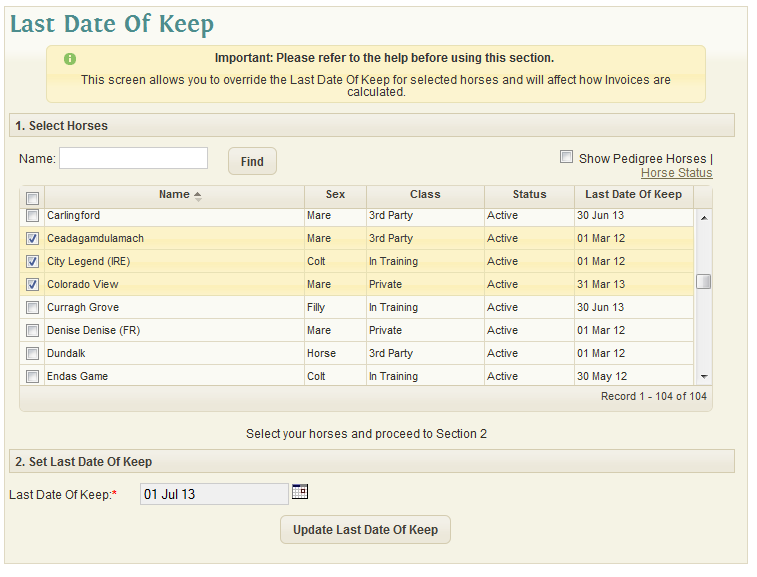 The first section displays a snapshot of all the Horses in the system along with their sex, class and last date of keep. Horses can be selected by clicking the checkbox beside their name or simply by selecting their line in the snapshot.
The second section allows the user to specify a new 'Last Date of Keep' to be applied to Horses that have been selected in the snapshot.
Once the appropriate Horse have been selected and the new Last Date Of Keep chosen the user clicks the 'Update Last Date Of Keep' button to update the records for the selected Horse(s).
The Last Date Of Keep for a Horse may need to be set manually if a Horse is to charged Keep, Board or Training Fees, starting from a date later than their arrival date on the farm.
It is important that the Last Date Of Keep is modified with care as it can affect how Invoices are calculated for the Horses.