Source Codes
Overview
A list of possible Acquisition and/or Disposal types are maintained here. This is used when adding a new Acquisition or Disposal record for a horse.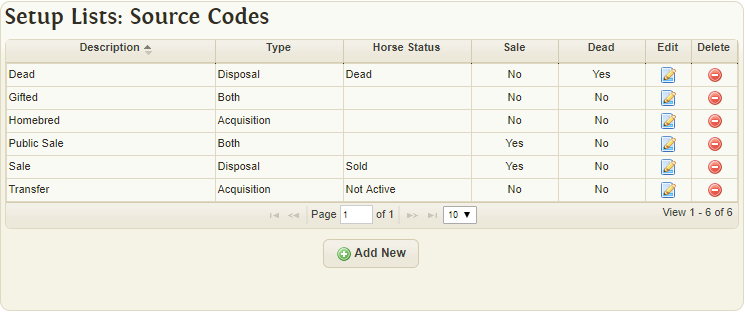 Add New Source Code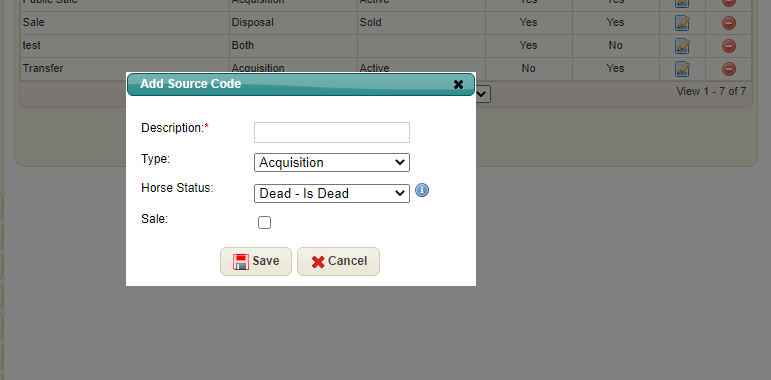 Description - Display name
Type - whether the Source Code can be used for Acquisitions, Disposals or Both.
Horse Status - When an Acquisition or Disposal is added with this source code, the horses status will be updated to the selected status. If a dead status is selected the horse will be marked as dead.
Sale - When checked: Extra fields will be available for sale details when adding an Acquisition or Disposal with this source code.